Dubai announces restructuring of Dubai World
Submitted by Hardeep Sidhu on Thu, 11/26/2009 - 20:53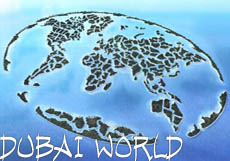 Dubai, Nov 26 : The government of Dubai has authorised the restructuring of Dubai World to be spearheaded by the Dubai Financial Support Fund (DFSF).
The process has begun with the appointment of a Chief Restructuring Officer (CRO). Aidan Birkett, managing partner, corporate finance at Deloitte LLP will be the CRO and will work with Dubai World's executive management team to oversee the restructuring and ensure the continuity of its operations.
Dubai World has a portfolio of important businesses and the restructuring will be designed to address the financial obligations and improve the efficiency, a WAM news agency report said.
The DFSF will evaluate the extent of the restructuring required. As a first step, Dubai World intends to ask all its financiers to "standstill" and extend maturities till May 30,
2010, the report added Wednesday.
The $5 billion bond announced by the department of finance and managed by the DFSF is not linked to this restructuring task and is meant for the general purposes of the DFSF.(IANS)