Dr Reddy's Laboratories agrees to acquire OctoPlus for €27.39 million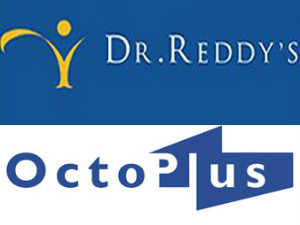 Hyderabad-based Dr Reddy's Laboratories has confirmed its decision to acquire Netherlands-based specialty pharmaceuticals firm OctoPlus NV for €27.39 million (192 crore) in an all-cash deal.
The offer of €0.52 for each share of OctoPlus represents a premium of 30 per cent to the stock's closing price on the Amsterdam Stock Exchange (ASE) on October 19.
Loss-making OctoPlus is an expert in manufacturing injectable specialty generics such as microspheres and liposomes, and the Indian pharmaceuticals major believes that its acquisition would be complementary to its existing capabilities.
Dr Reddy's Laboratories said in a statement, "We are happy to have an R&D base in the Leiden area (in The Netherlands) and the acquisition gives us the ability to strengthen our technological capabilities in the areas of drug delivery."
For the first half of current year, Euronext-listed OctoPlus reported a loss of €5.8 million on revenue of €4.8 million.
The Indian firm will finance the transaction with funds that are readily available at Dr Reddy's Laboratories.
The acquisition is expected to close by the end of this fiscal year. Executive board members of OctoPlus would stay on during the transition period.