Deck up for pre-wedding events with floral jewellery
Submitted by Hardeep Sidhu on Mon, 08/12/2013 - 21:51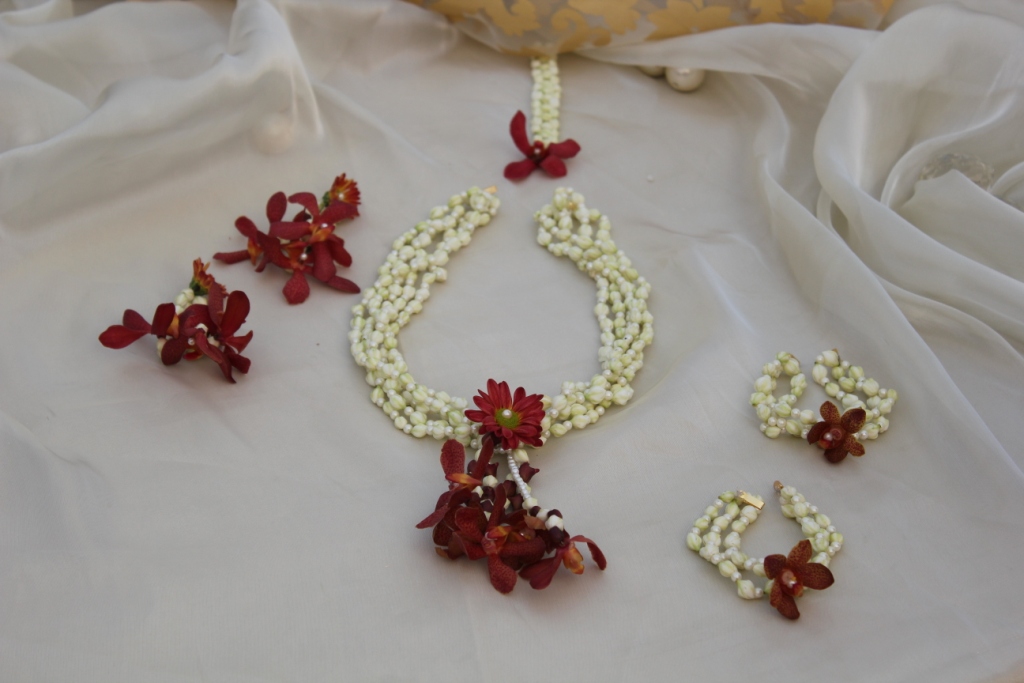 New Delhi, Aug 12 : Move over gold and diamond jewellery. Try beautiful floral jewellery for your pre-wedding functions.
Ferns N Petals (FNP), a leading floral and gifting brand, has launched an exclusive range of contemporary floral jewellery. Made with fresh flowers in innovative designs, the new range is an innovative subsidiary to heavy jewellery.
It also adds a fun element to the overall dressing.
"The trend of floral jewellery is very ancient and has been associated with Indian tradition since ages, but today with the extensive exposure and usage of this trend in fashion shows, TV soaps and films, the demand for floral jewellery is picking u," Meeta Gutgutia, director and creative head (Faculty), Ferns N Petals, said in a statement.
The floral jewellery includes options like neckpieces, maang-tika and bangles. The process of making each piece involves details.
"The making of floral jewellery involves a lot of handwork keeping in mind the fact that the design should not only match with the bride's outfits, but also it should also look like real jewellery.
"Also, it is very challenging as each flower must look absolutely fresh till the end of the function even after having been sewed, stitched and strung. Therefore highly skilled staff is involved in doing this work," added Gutgutia.
The price range for the floral jewellery at Ferns N Petals could cost anything between Rs. 15,000 and Rs. 20,000. For a designer touch, it can also be ordered from FNP Tahiliani, but at a higher starting price tag of Rs. 35,000.
The prices may vary with customisation as the bride will also have the option of adding precious gems, pearls and Swarovski crystals to the floral ornaments. (IANS)