Country records 1.31 lakh job losses in 3 months: Survey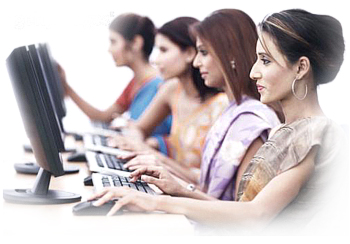 Global slowdown has turned 1.31 lakh persons jobless in last three months, according to a quarterly report by the labor bureau on the slowdown and its impact on employment in India. Indian manufacturing and service sectors, including textile, export, Information Technology, Business Process Outsourcing (BPO) and gems and jewellery sectors, have been adversely hit due to low demand in the global market, forcing these sectors to shed jobs during April-June 2009.
The report said: "The maximum decline in employment is seen in textiles sector where it has declined by 1.54 lakh during April-June over March, 2009." Companies have started recruiting contractual staff, while regular employment has been reduced by 1.71 lakh in the reporting period.
The country recorded an overall decline of 1.52 lakh in April, 0.48 lakh in May and 0.23 lakh in June, in terms of employment. The ailing export industry witnessed 1.67 lakh job losses due to lack of demand of Indian items in the traditional markets of USA and Europe.
The labor bureau visited as many as 3003 establishments in 21 towns in 11 states and found that the average monthly decline in employment during April-June stood at
0.63 percent, as against the Jan-March 2009 figures of 0.34 percent.