Corona Extra voted World''s Favourite Beer
Submitted by Mohit Joshi on Fri, 06/26/2009 - 17:02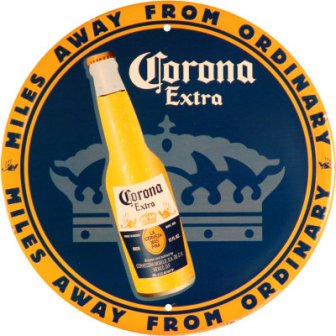 London, June 26 : Corona Extra has been voted the world''s favourite beer in a new poll.
The Mexican-brewed lager - usually served with a segment of lime - topped the list of more than two million Facebook users, reports The Sun.
It pipped Dutch favourite Heineken, which received 594,475 votes, and Ireland''s Guinness which came third with 396,276, to land the honour.
The independent poll was launched by the social networking site.
Chris Lewis, director of Corona''s British distributor Wells and Young''s, said: "It is a premium beer and deserves to be the Facebook favourite as it is among the world''s biggest selling beer brands."
The top five beers were:
1 Corona Extra, 645,445 votes; 2. Heineken, 594,475 votes; 3. Guinness Draught, 396,276 votes; 4. Stella Artois, 350,825 votes; 5. Budweiser, 343,493 votes. (ANI)