Pyramid Saimira
Submitted by Sumeet Kak on Wed, 07/14/2010 - 03:47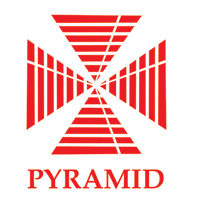 Theatre chain Pyramid Saimira Theatre Ltd. has announced its fourth quarter financial results for the financial year 2009-10 and the reports has not been so significant this time.
The company has posted a loss of Rs 5.20 crore for the fourth quarter of the fiscal that that ended in 31st March, 2010. For the same quarter last year, the firm has registered a remarkable profit.
Pyramid Saimira has posted a net profit of Rs 14.06 crore during the corresponding quarter in the preceding fiscal year.
Submitted by Malini Ranade on Tue, 06/23/2009 - 18:08
A team of Haryana police on Monday arrested S Saminathan, MD of Pyramid Saimira in charges of cheating a finance firm. He was later released by Tambaram court on conditional bail.
Pyramid Saimira had borrowed Rs 60 crore from India Bulls Financial Services and the repayment cheque had bounced.
The Haryana police arrested Saminathan from his house in Chennai.
Meanwhile, N. Narayanan, Chairman of Pyramid Saimira had said that there was a misunderstanding on the terms of settlement between Indian Bulls and his company.