Myntra
Submitted by Ashok Rawat on Thu, 04/20/2017 - 13:30
New Delhi [India], Apr 20 : E-commerce portal Myntra on Wednesday announced that it has acquired InLogg, a Bengaluru-based technology platform that provides end to end logistics solutions for the ecommerce sector.
As part of the acquisition, the team at InLogg has been inducted into Myntra, making it an acqui-hire that will further strengthen and expand Myntra's supply chain capabilities.
Submitted by Gaurav Mehra on Fri, 04/05/2013 - 23:22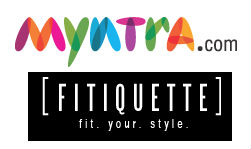 Myntra, a leading retailer of fashion and lifestyle products, has acquired a technology platform provider based in San Francisco called, FITIQUETTE.