Hindustan Power
Submitted by Ashok Rawat on Fri, 04/07/2017 - 16:20
New Delhi [India], Apr 7 : The clean energy arm of Hindustan Power commissioned a 10 MW solar plant at Shergati, Gaya in Bihar to power the cumulative solar capacity in Bihar to ~ 100 MWs.
The plant commissioned at an investment of Rs. 81 crore is spread over 56 acres of land using 34920 modules has been generating 45000 units of clean energy per day, since its commissioning in November 2016.
The PPA for the 10 MW project has been signed with Bihar State Power Holding Corporation Ltd. and the power is evacuated to 33 kV Sherghati Substation.
Submitted by Ashok Rawat on Thu, 02/13/2014 - 22:04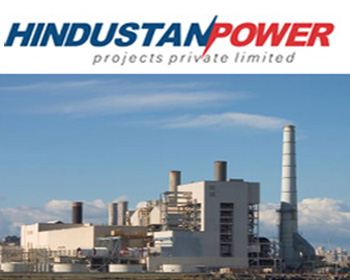 Gunthawada (Gujarat), Feb 13 : Hindustan Powerprojects Pvt Ltd (HPPPL), just-renamed Moser Baer Projects, plans to invest around Rs. 32,000 crore over three years to increase its overall generation capacity by over 5,000 MW, of which 1,000 MW will come from solar power. The company's current capacity fron hydro and solar generation is less than 1,000 MW.
Its solar business - Hindustan Cleanenergy - is looking to enhance its portfolio from 350 MW to 1000 MW by fiscal 2016-17 and has already invested Rs. 5,500 crore on this.