Commodity Trading Tips for Zinc by KediaCommodity
Submitted by Ajay Kumar Kedia on Tue, 01/22/2013 - 15:25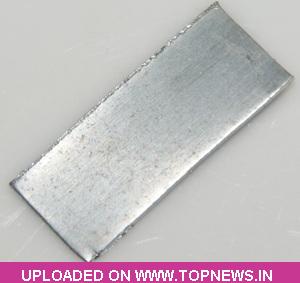 Zinc settled -0.64% down at 108.55 as market was trading under pressure as trader is eyeing on the US House of Representatives which will vote Wednesday on raising the US debt limit. The US will announce housing sales for December tonight. According to forecasts from economies, annualized new housing sales and existing housing sales for December will rose to 5.49 million units, the highest since November 2009. The historical low mortgage rate, the improving employment market and growing number of families will increase demand for housing. At the euro zone financial ministers' meeting on Monday, the financial ministers were supportive for the EUR 9.2 billion support for Greece and the agreement for bailout fund for Cyprus will be signed in March. The US stock market was closed on Monday on Martin Luther King Day. The US dollar continued to hover and all other base metals all closed with losses on Monday. Meanwhile, investors were jittery as the euro group of euro zone finance ministers was to hold talks to discuss how the euro zone's permanent bailout fund, the European Stability Mechanism can provide direct aid to banks. In yesterday's trading session zinc has touched the low of 108.4 after opening at 109.05, and finally settled at 108.55. For today's session market is looking to take support at 108.2, a break below could see a test of 107.9 and where as resistance is now likely to be seen at 109.1, a move above could see prices testing 109.7.
Trading Ideas:
Zinc trading range for the day is 107.85-109.65.
Zinc prices dropped as $ index rose despite of Germany's PPI for December topped expectations.
The meeting of eurozone finance ministers concerning to ESM and bank recapitalization reported no substantial progress
Zinc daily stocks at Shanghai exchange came down by 925 tonnes