Colourful Norwegian dive sites hold their own with the tropics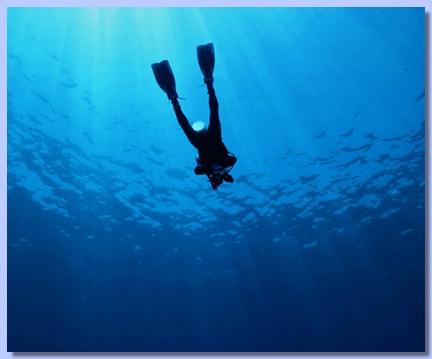 Bergen, Norway - Diving trainees should read no further. "You can have tanks and lights," said Ove Glenjen of Nemo Classic Diving, the diving centre at the marina in Grimstad, a suburb of Bergen on Norway's fjord coast. "We don't want to know what you do with them."
Providing entertainment for tourist divers is not what Nemo does. It rents out and fills compressed-air tanks, offers diving courses, and has standard diving equipment along with just about everything a Norwegian frogman needs for leisure-time fun underwater: boats, scooters, cameras, helmets with intercom systems and harpoons.
Glenjen did not leave the tourist diver with no orientation at all, though. After three-quarters of an hour searching the Web, he had printed out information on a half-dozen dive sites easily accessible by car. They even included a wreck.
The Norwegian collier DS Spring sank in January 1914 after a collision near Askoy, one of the many islands off Norway's west coast. The 65-metre vessel now lies upright on a slope, its bow eight metres under the water's surface, its stern and propeller at a depth of 42 metres.
The ship's hull is scarcely 10 flipper kicks away from the rocks on the shore, and the water was calm, cold and clear. Greenish-brown blades of kelp the size of hand towels, growing on the ship's railing, were soaking up the sunlight. A sole was hiding among them.
But the real eye-catchers hiding in the kelp were the cuckoo wrasses. The females were pinkish orange in colour. The males, which in these parts can easily grow to a half-metre in length, had a labyrinthine pattern of shimmering gold lines on their royal blue scales. Their fins, bellies and backs were yellow.
Further down, whitings and pollocks - shiny silver members of the cod family - were swimming around the pilothouse. Sea squirts - nearly transparent, tube-like creatures that resemble inflated condoms - were growing on the roof.
Solo diving ended the next evening. It was Wednesday, time for the weekly boat tour of the Bergen 1 Dykkeklubb (Diving Club). In command was Gerd, a fiftyish woman with a perm.
In Gerd's opinion, 14 divers in the water at once were too many. So she allowed just seven into the sea near Liedholmen Sor, an uninhabited island with a pier. The seven who were forced to wait got coffee from a thermos and a tray of homemade brownies.
In between brownies, Lars, an underwater photographer, talked about his passion: nudibranchs. Commonly called sea slugs, these shaggy tentacled mollusks resemble crawling Flokati rugs.
What makes nudibranchs so attractive to underwater photographers? They are very colourful. What makes them so unattractive to underwater photographers' diving partners? They are tiny and hard to spot among blades of kelp, their favourite habitat. So a dive in search of nudibranchs can easily become protracted and tiresome, with cold creeping into one's dry suit and spoiling all the fun.
But the scarp face would be explored before the nudibranch search started, Lars promised. It, after all, is the dive site's claim to fame. Slipper lobsters and crabs hide in its crevices. And sea anemones, sponges and soft corals live on the sheer granite wall.
The creatures are living proof that, when it comes to colourfulness, Norway's best dive sites can hold their own with the tropics. The scarp face shone in shades of orange, beige, blue, pink and red. Still, North Atlantic waters are unlikely to ever be as lush as the Red Sea. They are too cold for bathing even in summer.