'Clinton's 'charm offensive' failed to address Pak's major grouses, including India'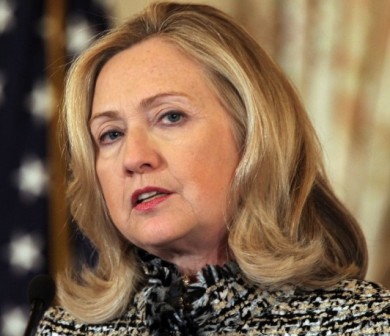 Washington, Nov. 1: US Secretary of State Hillary Clinton's maiden visit to Pakistan was marked by blunt talks by the top US Diplomat reprimanding the hosts for its dilly-dallying attitude towards countering the terror menace. While some were impressed by Clinton's clear-cut strategy of reminding Islamabad regarding the impending threat posed by the extremists, others said she ignored some of the major issues concerning the troubled nation.
During her interaction with some of the leading journalists of the country in Lahore, Clinton admitted that the US had committed some mistakes in the past, one of which was supporting the successive military regimes in the country. Clinton's candid admittance charmed many journalists, but not all were impressed, as they believed she circumvented the real issues, including that of alleged Indian interference in Pakistan.
"The charm offensive is fine, but she is operating in a totally different orbit. The issues that are causing problems between the US and Pakistan fall in a different (area)," The Independent quoted Talat Hussain, a leading news anchor, as saying.
"The issue is that the US has a policy and Pakistan finds it problematic," Hussain added.
Experts believe that Clinton's tough talk and her blunt remarks over Islamabad's unprofessional attitude over tackling the impending threat has given the Pakistani leadership the 'much needed' dose of reality and made them realise that it will have to perform on the ground rather than just cry for the lack of international support.
Clinton, during the round table conference with the representatives of the Pakistani media, made it clear that the Pakistani leadership must understand that there is trust deficit between both the countries and that it can only be reduced by working together.
"Trust is a two-way street. There is trust deficit. It will not be sufficient to achieve the level of security that Pakistanis deserve if we don''t go after those who are still threatening not only Pakistan, but Afghanistan, and the rest of the world," she said.
Experts said Clinton's words clearly conveyed a tough message to Islamabad, however, its effect remains to be seen. (ANI)