Cipla Slashes Rates of Cancer Medications In Indian Market
Submitted by Piyush Diwan on Fri, 05/04/2012 - 17:34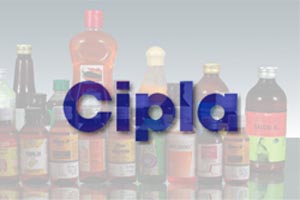 Cipla Ltd. has slashed the rates of a few of the generic medications, which it sells in the Indian market for the treatment of cancers of the lung, liver, kidney and the brain by around 75%.
The pharma giant stated that it will now market sorafenib, the generic edition of Bayer AG's kidney- and liver-cancer medication Nexavar, for Rs 6,840 rupees for a month's therapy as against Rs 28,000 earlier.
The company has cut the cost of a pack of five capsules of brain-cancer medicine temozolamide in 250-milligram doses to Rs 5,000 as against Rs 20,250.
A bundle of 30 pills of 250-mg dose lung-cancer medicine gefitinib will be available at a price of Rs 4,250 as against Rs 10,200 previously.
AstraZeneca PLC, the leader of the lung-cancer medication, markets it under the trade name Iressa.
Technology Sector