Cipla defers plans to acquire South Africa's Medpro
Submitted by Piyush Diwan on Tue, 02/12/2013 - 11:24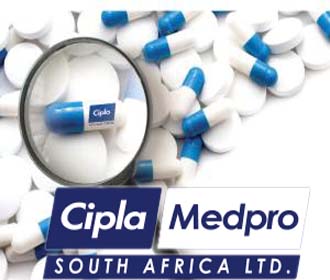 India's second-largest drugmaker, Cipla has said that it has decided to delay its plans to take over Cipla Medpro, which is the third largest South African drugmaker, due to high valuations.
Cipla had announced its plans in November to acquire 51 per cent stake in Medpro with an objective of establishing itself in the African market. The company's $220-million acquisition plan has now been delayed because the company believes that the current valuations are high.
YK Hamied, chairman of Cipla said, "The JV is on hold and Medpro has not accepted the bid. South Africa is not the only market for us to grow. Our new CEO will take a call on whether to proceed with the deal or not."
Medpro is in the middle of a legal tangle since 2012, when the board of the company had sacked CEO and founder Jerome Smith for financial mismanagement. Smith has filed a suit against the company for not adopting the best corporate governance practices.
Since the deal was announced by Cipla, the South African firm has been able to win large contracts from the government and the board has raised the valuation for the stake. Analysts say that the deal is likely to be delayed and might even be scrapped if the conditions do not improve for the investment from Cipla.
Technology Sector