Chinese growth may decline in 2015: economist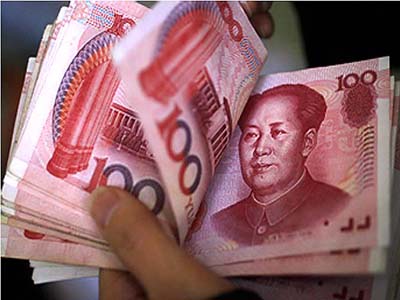 Beijing, March 24 - After about 30 years of fast growth, Chinese economic growth rate may see a visible declines in 2015, said an economist.
"Chinese economic growth rate may see visible declines in 2015 and the growth rate may further fall below 7 percent in 2019 before gradually stabilizing between 6 to 7 percent," Xinhua quoted Liu Shijin, deputy head of the Development Research Centre of the State Council, as saying.
The country's economic growth rate has been declining to an annual economic growth rates between 7 to 8 percent in the past two years, Liu said.
Despite the slowdown, the growth will still be remarkably high in the global scope and will not dampen the country's target to build a well-off society in an all-round way, Liu said.
The key to ensure growth is to tap new growth potentials, he added.
The potentials include urbanization as well as upgrading industries and consumption, he said.
"The key issue for China now is to further deepen reforms, in a bid to let out the new growth potentials," Liu said.
China has targeted 7.5-percent economic growth this year, lower than its 7.8-percent growth in 2012. (IANS)