China Telecom's net profit fell 9.5% in 2012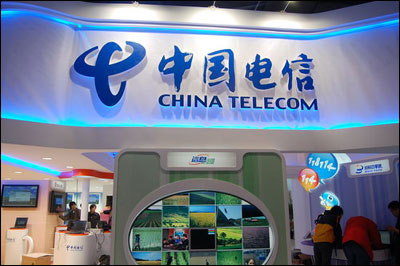 Leading telecommunication service provider, China Telecom Corp has recorded a fall of 9.5 per cent in its net profit during the year 2012.
China Telecom said that its net profit fell 9.5 per cent in 2012 due to increased costs and competition from other players for high value customers in the country. The total net profit fell to 14.93 billion yuan or US$ 2.38 billion in 2012 compared to yuan 16.50 billion recorded in the previous year. The data also showed that the revenue increased 15.5 per cent to yuan 283.07 billion from a restated yuan 245.07 billion in 2011.
The largely fixed-line operator is struggling to compete with other major telecom service players in the Chinese market. It is the largest fixed-line operator by subscribers and has been increasing spending on mobile service business to attract new customers.
China Telecom had begun its mobile service in 2008 after it acquired the business from China Unicom (Hong Kong) Ltd as part of the government's plans to revive the country's telecommunications sector. The company has fallen behind rival's China Unicom and China Mobile in attracting customers to its third-generation mobile services. China Telecom claims that it has a 30 per cent share of the entire 3G subscribers base as of December, 2012.