China exceeds 1.3 bn microblog accounts
Submitted by Sarthak Gupta on Thu, 12/05/2013 - 17:56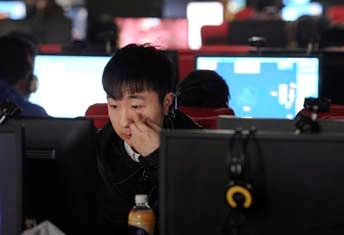 Beijing, Dec 5 : The number of Chinese microblog accounts exceeded 1.3 billion in November, making this a major channel for disseminating information, according to the State Internet Information Office.
Media institutions' microblogs are developing fast and about 37,000 such accounts have been opened through popular websites including weibo. com and t. qq. com, said Liu Zhengrong, a senior official with the office.
Chinese authorities have also opened microblog accounts, as they consider it as an effective channel for disclosing information, communicating with the public and providing services, reports Xinhua.
Official statistics show that China had more than 170,000 government microblogs in 2012, an increase of almost 2.5 times from the previous year. Further, disciplinary authorities across China have opened nearly
1,000 microblog accounts.
The country's Supreme People's Court also created official accounts on Sina Weibo and WeChat last month in an effort to promote judicial transparency.(IANS)
Technology Sector