Children set new world record on Swami Vivekananda's 150th birth cetenary in Vadodara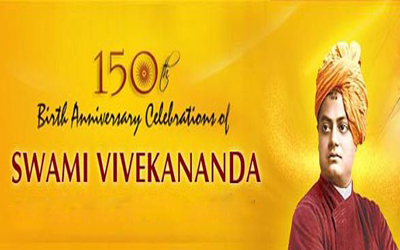 Vadodara/Bhopal/New Delhi, Jan 12 : On the 150th birthday of Hindu philosopher Swami Vivekananda on Saturday, children in Vadodara, Gujarat, set a new world record by forming the largest human torch.
Over 1500 students came together and created a new Guinness World Record.
The Ramakrishna Mission, founded by Swami Vivekananda, had planned a series of programmes to commemorate the occasion, including a number of cultural programmes, essay writing competitions for college students will make presentations on Swami Vivekananda''s message to the youth.
"Yes they have created a new record and we said that the minimum guidelines are 500 and they tripled that with 1500 people," said Richard Stanning, a representative from Guinness.
In Bhopal, Madhya Pradesh, hundreds of students saluted the sun as they celebrated the birthday of the social reformer.
In New Delhi, followers of the Ramakrishna Mission took out a peaceful march to mark the 150th birth anniversary of Vivekananda. (ANI)