Chavez up and about: Venezuelan vice president
Submitted by Hardeep Sidhu on Wed, 12/26/2012 - 14:57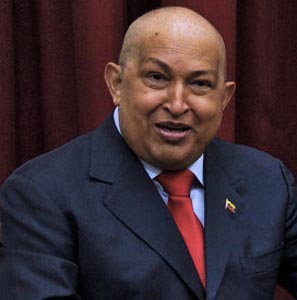 Indian Markets opened positive on Wednesday with BSE Sensex up by 42 points at 19296 and NSE Nifty up by 11 points. Asian Markets were trading strong as well. Nikkei 225 was trading higher as Japanese Yen was weak compared to US Dollar and Euro.
CFO of McLeod Russel has expressed his view that tea prices are likely to remain strong during year 2013. As the production of tea was hit by weather, the supply constraint will most likely push up prices. McLeod Russel stock was up by 0.6% at Rs 356.
Bharti Airtel, JP Associates, Ranbaxy Labs, Cipla and Sun Pharma were among major gainers in todays session. Infosys, TCS, Wipro and other technology counters were trading marginally lower. Banking stocks were also trading lower compared to previous close.
Market analyst SP Tulsian has given buy call for Balrampur Chini. Sudarshan Sukhani has given buy call for Sesa Goa. Manoj Murlidharan has given buy call for ITC with target price of Rs 301.
CARE has debuted on stock market today with positive surprise for retail investors. The stock has touched intraday high of Rs 985 and is currently trading at Rs 964 on back of strong trading volume.
Technology Sector