Centre-ULFA peace talks to be held today
Submitted by Sarthak Gupta on Thu, 03/07/2013 - 15:22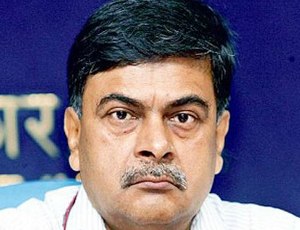 New Delhi, Mar 7 : The Central Government will hold dialogue with the United Liberation Front of Assam (ULFA) here on Thursday during which it will discuss the group''''s demands to find a lasting solution to the three-decade-old insurgency in Assam.
Union Home Secretary R. K. Singh, who will lead the government side, will hold talks with the seven-member ULFA delegation led by its chairman Arabinda Rajkhowa.
Representatives of the Assam government and the Centre''''s interlocutor for talks with the ULFA, P. C. Halder, will also participate in today''''s meeting.
The ULFA team is also expected to call on Union Home Minister Sushil Kumar Shinde.
The last such meeting was held in New Delhi in June last year.
Other demands of the group include discussion on the status report on missing ULFA leaders, and cadres numbering around 50 including those missing since 2005 when Bhutan had conducted offensives, and other socio-economic issues.
The pro-talk faction had earlier submitted its charter of demands which includes constitutional amendments to give Assam greater control over its natural resources, revenue generation, participation in the planning process, ensuring a secure demographic situation, besides accelerated and balanced development. (ANI)