Celebs attend premiere of `Zila Ghaziabad`
Submitted by Jatin Malhotra on Fri, 02/22/2013 - 22:32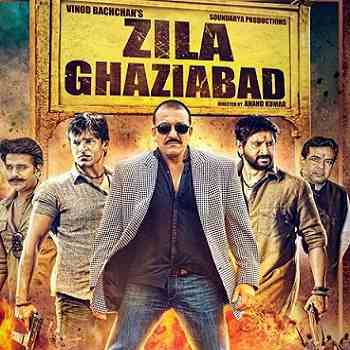 New Delhi, Feb 22 : The premiere of Bollywood movie 'Zila Ghaziabad', which is named after a district "Ghaziabad, was attended by celebrities from tinsel town in Mumbai on Thursday.
Many known faces such as Bobby Darling, Vivek Oberoi, Ravi Kishan, Ganesh Hedge were present at the event.
"It's a blockbuster. A paisa wasool film. On weekend, producer will be happy, audience won't feel that they are cheated and they will have fun, full masala, actor Kishan said.
The film is a thriller, based on a true story of the gang war between two powerful rival groups of Gujjar, which took place in the 90s in Ghaziabad.
"My fans in Ghaziabad are excited about the film; they want to see the film," Bollywood actor Oberoi said. (ANI)