CAT 2009 Commences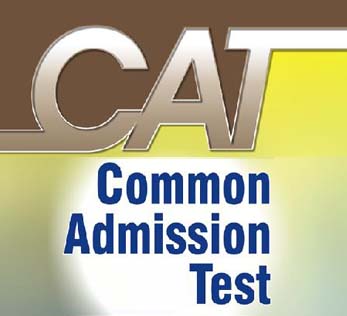 Starting today, i. e., November 28, the Common Admission Test for candidates hoping to get into IIMs and other prestigious management institutions of India will be conducted in centers across the country over the next 10 days, to conclude on December 7.
Today's CAT examination is being conducted simultaneously at 8 centers in Bangalore, 7 IIMs and Prometric, a testing firm. For the country's 7 top B-Schools, an estimated 2.41 lakh candidates are trying their luck, and the competition which is bound to get fiercer this year.
While anxiety can be unnerving, experts believe that it is nothing uncommon and will not affect a candidate's performance in the exam. "When we feel anxious, we try to do everything possible to get rid of it; take walks, meditate or listen to music. Candidates should stop fighting anxiety and accept it. The more they resist the feeling, the more it persists. It's wrong to feel that you are the only one who is nervous, while everybody else is ultra-confident. It's not so", said Abhishek Thakore, author of e-book, The CAT Chronicles, which is a joint effort of the IIM Bangalore alumnus to help aspiring candidates.
The duration of CAT 2009 is 2 hours, 15 minutes, and it will be conducted in a total of 32 cities via 105 secure computer-based test centers.