Car of woman in Berlusconi sex-scandal torched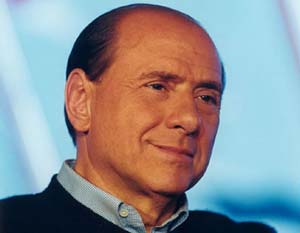 Rome - A car belonging to a woman linked to a sex-scandal which has engulfed Italian Prime Minister Silvio Berlusconi was set alight Thursday in a suspected arson attack, news reports said.
The torching took place in Modugno near the southern city of Bari outside the home of 23-year-old Barbara Montereale.
"I woke up this morning to find my car totally destroyed," Montereale said in an interview with television news channel Sky TG24.
Montereale is among several women questioned by Bari prosecutors investigating a local businessman, Gianpaolo Tarantini, on allegations that he paid women, including prostitutes, to attend parties hosted by Berlusconi.
It was not immediately known whether the blaze - apparently ignited after petrol was poured into Montereale'a car - is linked to the probe.
Montereale, who says she accepts money for appearing at events as a hostess but is not a prostitute, on Thursday repeated to Sky claims that in 2008 she received
10,000 euros (14,050) from Berlusconi as a "gift," after informing the premier she had financial problems.
A self-taken photograph showing Montereale and another woman, Lucia Rossini, was published in newspapers around the world earlier this week.
The photograph was allegedly taken when Montereale and Rossini - who has also denied being a prostitute - were in the bathroom of Berlusconi's Rome residence, Palazzo Grazioli, during a November 2008 late night party hosted by the premier.
Montereale, in recent media interviews and in testimony to prosecutors, said an escort girl, Patrizia D'Addario, who also attended the party along with several other women, told her she had sex with the 72-year-old Berlusconi once the other guests had left.
The 42-year-old D'Addario in an interview published Thursday in Rome-based daily La Repubblica, reiterated claims she first made in another newspaper interview last week, that she spent the night at Palazzo Grazioli.
D'Addario who alleges she was promised money by Tarantini to attend Berlusconi's parties, says she has handed prosecutors audio and video recordings she took at Palazzi Grazioli, including footage of Berlusconi's bedroom.
Earlier this week media magnate-turned politician Berlusconi in an interview with Chi magazine - which he owns - accused D'Addario of receiving money for making the allegations against him which he described as "trash".
He also said he would "never pay for sex," adding he believed there was "no pleasure without conquest."
Tarantini has denied that Berlusconi knew the girls were being paid to attend the parties, and has apologised to the premier.
Berlusconi, who is scheduled to host a Group of Eight summit early next month, has been hit by a series of recent scandals involving his private life, including photographs of topless women at his luxury villa Sardinia.
In May, days after a newspaper revealed the premier had attend an 18-year-old aspiring model's birthday party, his wife Veronica Lario, announced her intention to divorce, accusing her husband of consorting with under-age girls.(dpa)