Canon announces two high-performance compact camcorders for professional use
Submitted by Darpana Kutty on Thu, 04/04/2013 - 19:36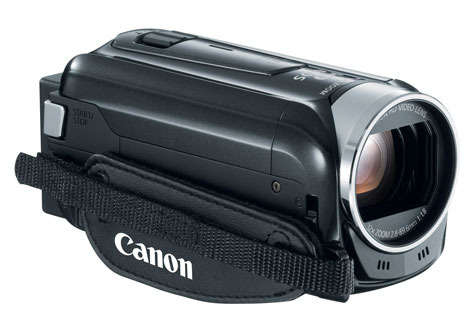 To cater to the needs of the professional users of camcorders, Canon has recently made an announcement about its two new high-performance ultra-compact camcorders - the XA25 and XA20. The new camcorders from Canon will hit the markets in June; with the cost of the XA25 being $2,999, and that of the XA20 being $2,499.
Both the new XA25 and XA20 professional camcorders boast a 20x HD zoom lens; along with a 3.5-Inch LED touchscreen, and wireless connectivity for enabling the users to upload digital content to other devices.
Weighing 2.6 lbs, the XA25 and XA20 camcorders feature a lightweight and ultra-compact design which essentially aims at giving the users the maximum convenience while gaining from the camcorders' high performance, especially in the case of "run-and-gun" documentary-style/news gathering scenarios.
The new Canon DIGIC DV 4 processor of the new XA25 and XA20 camcorders is capable of controlling a number of new features, such as the Canon Intelligent IS for automatic image-stabilization for different shooting conditions; Canon Auto Focus; and Face Detection.
In addition, the new Canon XA25 and XA20 camcorders also have dual-band wireless support - 5GHz and 2.4GHz - which not only enables the users to share data easily with smartphones or tablets or smartphones, but also has the ability to control both the camcorders via a web browser on a PC or mobile device.