Canada ready to share information with India about Rana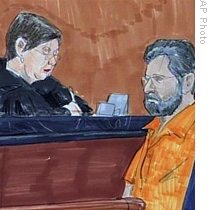 New Delhi, Nov 17 : Seeking to expand counter-terror cooperation, Canada Tuesday assured India that it was ready to share information about Tahawuur Hussain Rana, a Canadian citizen of Pakistani origin, who along with David Headley, a US citizen, was arrested by the FBI last month for hatching a terror plot against India.
Prime Minister Manmohan Singh, during wide-ranging discussions with visiting Canadian Prime minister Stephen Harper here, raised the issue of Rana's financial transactions. Terrorism figured prominently during the discussions.
"We had fruitful discussions on expanding cooperation in dealing with terrorism. The matter is under investigation. It will not be proper for me to say more," Manmohan Singh told reporters here at a joint press conference with Harper.
"We discussed the issue and resolved to cooperate in sharing information about this matter," Harper replied. "We are in touch with our American friends," he added.
Headley and Rana were arrested in Chicago last month by the FBI for planning terror attacks against India and Denmark. Emails intercepted by the FBI disclosed that the two men were in regular touch with top commanders of the Lashkar-e-Taiba, a Pakistan-based terror group.
New investigations have revealed that the duo were also part of the 26/11 conspiracy.
"We are countries that have felt the pain of terrorism together. We also share the threat from the same people who threaten India. Certainly, we are of one mind and one purpose in fighting terrorism," Harper said.
Harper strongly condemned the terrorist attacks in Mumbai in November 2008 and expressed the hope that those behind the attacks would be swiftly brought to justice.
He assured Manmohan Singh that Canada stood firmly with India in dealing with global terrorism. The two leaders called for an early conclusion of the Comprehensive Convention on International Terrorism within the UN framework, said the joint statement.(IANS)