Buy Tata Power With Stop Loss Of Rs 1320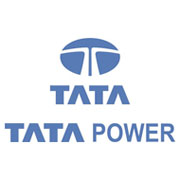 Technical analyst Prakash Gaba has maintained 'buy' rating on Tata Power Company Limited stock with a target of Rs 1360.
According to analyst, the investors can buy the stock with a stop loss of Rs 1320.
The stock of the company, on December 28, closed at Rs 1334.30 on the Bombay Stock Exchange (BSE).
The share price has seen a 52-week high of Rs 1518.55 and a low of Rs 211.70 on BSE.
Current EPS & P/E ratio stood at 37.89 and 35.39 respectively.
Tata Power Company Ltd has inked a power purchase contract with Gujarat Urja Vikas Nigam for setting up a 25 MW Solar Photovoltaic (PV) Power project at Mithapur in the state of Gujarat.
This facility is expected to be one of the biggest of its kind in India and is directed for commissioning by December nest year.
The plant is being established via a subsidiary company.
For the three month period ended Sep. 30, 2010, Tata Power Company Ltd has recorded a consolidated net profit of Rs 6,725.4 million as against Rs 3,677.3 million for the same period of September 30, 2009.
Company's consolidated net sales remaine dup by 5.19% at Rs 47,978.4 million for the period under review as compared to Rs 45,611.7 million for the same period of 2009.