Buy Nagarjuna Fertilisers With Stop Loss Of Rs 38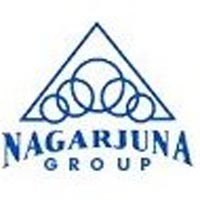 Technical analyst Pradeep Surekha has maintained 'buy' rating on Nagarjuna Fertilizers & Chemicals Limited stock with stop loss of Rs 38.
According to analyst, the interested investors can buy the stock on declines with a target of Rs 45-47.
The stock of the company, on Nov 09, closed at Rs 40.85 on the Bombay Stock Exchange (BSE).
The share price has seen a 52-week high of Rs 41.20 and a low of Rs 27.60 on BSE.
Current EPS & P/E ratio stood at 2.12 and 19.85 respectively.
Nagarjuna Fertilizers & Chemicals declared a phenomenal increase in its standalone net profit for the three month period ended September 2010.
During the period under review, the company's profit surged 3.50 times to Rs 283.61 million as compared to Rs 81.06 million during the corresponding quarter last year.
Net sales during July-September period increased 2.10 times to Rs 11,220.36 million.
The total income during the three month period climbed 2.11 times to Rs 11,254.79 million as against the same period of 2009.
Nagarjuna Fertilizers & Chemicals registered earnings of Rs 0.66 per share in the quarter, recording 3.47 times growth over last year period.