Buy Karnataka Bank With Stop Loss Of Rs 199
Submitted by Malini Ranade on Tue, 11/09/2010 - 16:15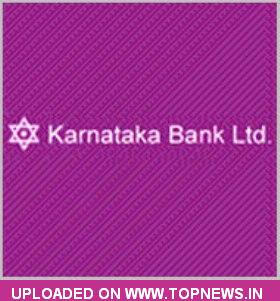 Technical analyst Jatinder Sharma is bullish on Karnataka Bank Ltd and has recommended 'buy' rating on the stock with a 2-3 day target of Rs 214.
According to Sharma, the interested investors can buy the stock with a stop loss of Rs 199.
The stock of the company, on Nov 08, closed at Rs 204.65 on the Bombay Stock Exchange (BSE).
The share price has seen a 52-week high of Rs 205.85 and a low of Rs 111 on BSE.
Current EPS & P/E ratio stood at 13.85 and 14.74 respectively.
Karnataka Bank Ltd has posted a 76% growth in its net profit, which stood at Rs 28.72 crore during the three month period ended September 30, 2010.
Mangalore-headquartered private sector lender recorded a huge profit increase because of higher core earnings.
The bank's revenues also showed a growth of 16% to Rs 635.44 crore during the quarter under review as against Rs 548 crore recorded during the corresponding period of 2009.
Bank's operating profit also surged over 11 times to Rs 76.68 crore during the second quarter.
Total advancements of the banking institution hit Rs 15,683 crore by the end of second quarter that ended on 30th September, 2010.
Karnataka Bank's CAR under Basel -I category remained at 11.41 and 11.71 under Basel-II category.
The bank runs 465 branches together with 227 ATMs till date.
The bank is also eyeing to strengthen the total number of its branches to 480 together with 300 ATMs by end of the existing financial year.
Technology Sector