Buy Apollo Tyres With Stop Loss Of Rs 71.80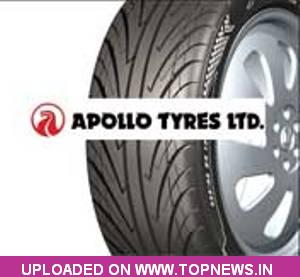 Technical analyst Anu Jain has maintained 'buy' rating on Apollo Tyres Limited stock with stop loss of Rs 71.80.
According to analyst, the interested investors can buy the stock on declines to achieve an intraday target of Rs 78.
The stock of the company, on Nov 05, closed at Rs 73.95 on the Bombay Stock Exchange (BSE).
The share price has seen a 52-week high of Rs 88.80 and a low of Rs 46.65 on BSE.
Current EPS & P/E ratio stood at 7.16 and 10.17 respectively.
As per reports, Apollo Tyres Ltd would declare its quarterly results on November 11.
The company said that its board members will assemble on November 11 to consider and sanction Un-audited Financial Results for the three month period and half year ended on September 30, 2010.
Headquartered in Gurgaon, Apollo Tyres Ltd is the leading tyre maker in the country.
Apollo Tyres, which got registered as a company in the year 1976, is established around the core laws of producing stakeholder value via trustworthiness in its products and reliability in its dealings.
Apollo Tyres Ltd is the fastest developing top tier tyre maker having yearly earnings of more than US$1.8 billion (2009-10).
The company's initial facility was commissioned in Perambra in the state of Kerala.