Buttler calls on England to put up 'complete performances' to win matches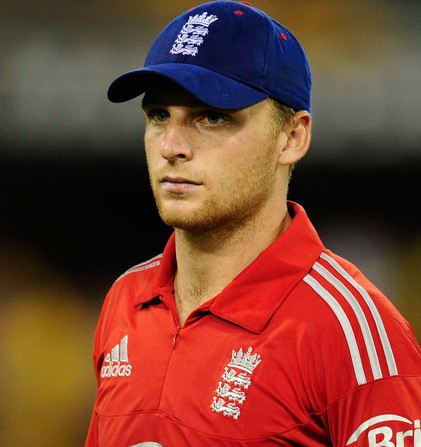 London, Jan 19 : England batsman Jos Buttler has called on the team to put up complete performances that end in victory for them, as the World Cup nears.
England would reportedly be looking to end a run of three ODI consecutive defeats on Tuesday when they face India in their latest warm-up for the finals.
Former England skipper Andrew Flintoff chatted, boxed and bowled with his old team-mates at Sunday's training session much to the delight of the newer international cricketers among them, the Mirror reported.
However, England must find a good old-fashioned team performance against India on Tuesday to get the win they desperately need.
The joy of watching Eoin Morgan play one of his best innings for England in Sydney on Friday was matched by the frustration that the team's second-highest scorer got just 28 as they lost by three wickets against Australia.
It has many times happened for England in recent times when Moeen Ali, Chris Woakes and James Taylor have all given a stellar performance, but the team got beaten.
Buttler produced something just as special against Sri Lanka last summer at Lord's, but again it was in vain and that is a habit England must break. He said that it's great to see Flintoff and he is sure it'll be a good lift for everyone having someone with his character around.
Buttler said that people can spend some time with the Ashes legend and have a chat with him, adding that Flintoff is just fun to be around.
Buttler claimed that England needs to put together complete performances, adding that throughout Sri Lanka and in Sydney as well, they have had guys putting in great performances that have not been backed up by the rest of the squad.
So, Buttler said that they need to be playing really good cricket for 100 overs and they can't put in world-class performances that aren't rewarded. (ANI)