Biocon's fourth quarter profit zooms to Rs 81 crore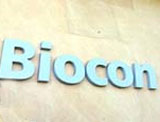 The leading Biotechnology firm of India, Biocon has announced it's fourth quarter financial results. Biocon is basically known for its outlined services on diabetes, cancer and auto-immune diseases etc. The Bio firm has managed to register an impressive net profit. The company has made a profit of Rs 80.6 crore in this quarter.
During January to March this year the net profit has raised sharply as there was a huge increases in revenue. There was a forex loss of Rs 41.4 crore as well.
Biocon has informed that it has posted a profit of Rs 80.6 crore in this quarter. The sales figure of the company during this period was also remarkable. It has jumped up to Rs 656.8 crore which is a hike of 40.9% from the previous quarter. The board of Directors of Biocon has decided to recommend a dividend of Rs 3.50 per equity share for its investors.
So far as the consolidated net profit of the company is concerned, it has been increased to 215% to Rs 293.3 crore for the current fiscal year.