Bangalore welcomes new 'Namma Metro'
Submitted by Keshav Seth on Sat, 10/22/2011 - 22:44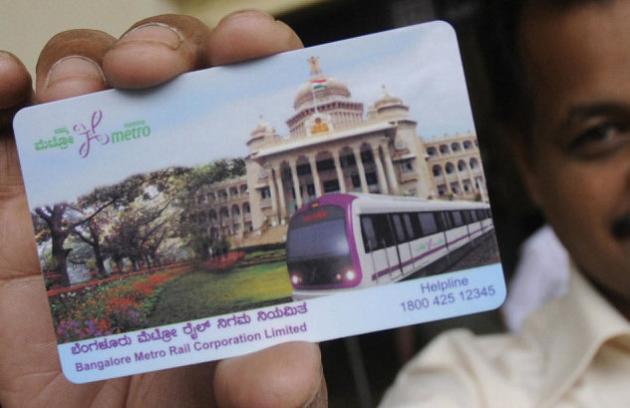 The residents of the south Indian city of Bangalore have welcomed the opening of the first stretch of the metro line in the city, described as the silicon valley of India.
The Namma (our) metro stations were full of people, who gathered to take their first ride in the city's brand new metro rails. There were long queues at the ticket counters in several stations and especially on the MG Road station, where the inauguration ceremony has taken place.
Visitors to the central business district including shoppers, office workers and others gathered to try the newest and most advanced transport medium in the city, which has been complaining about the infrastructure collapse amid high growth in the city.
City based businessmen often complain that the infrastructure of the city has not been able to keep a place with the rapid growth in industries. The city hosts several multinationals and software research centers within and on its outskirts.
The first 6.7-km stretch of the first line of Namma metro includes 5 stations and connects the central business district to Baiyappanahalli. The opened line connects stations in Ulsoor, Indiranagar, Swami Vivekananda Road and Baiyappanahalli to the one at MG road. Due to the overwhelmingly positive response from the residents the authorities decided to extend the timing of the last metro to 11 pm. Experts say that the Bangalore metro project developers can maintain credibility by completing the other phases on time and provide a much needed excellent way of transportation to the growing city.