Australian Reserve Bank leaves cash rate unchanged
Submitted by Dalbir Sahota on Tue, 02/05/2013 - 18:00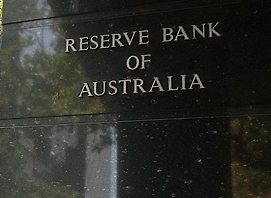 Sydney, Feb 5 : The Reserve Bank of Australia (RBA) announced at its board meeting Tuesday that it decided to leave the cash rate unchanged at 3 percent.
The RBA's decision to keep the cash rate unchanged was widely expected by the market, reported Xinhua.
In 2012, the central bank cut the cash rate by total of 1.25 percentage points.
The last interest rate cut was a quarter of a percentage point reduction in December 2012.
RBA governor Glenn Stevens noted in a statement that severe fiscal contraction in the US has been avoided, growth in China has stabilized and the financial pressures in Europe have eased.
"Sentiment in financial markets has continued to improve, with risk spreads narrowing and funding conditions for financial institutions becoming more favourable," Stevens said.
"In Australia, most indicators available for this meeting suggest that growth was close to trend in 2012, led by very large increases in capital spending in the resources sector, while some other sectors experienced weaker conditions."
Stevens said the inflation outlook, as assessed at present, would afford scope to ease policy further, if necessary.
"At today's meeting, taking into account the flow of recent information and noting that there had been a substantial easing of policy as a result of previous decisions, the Board judged that it was prudent to leave the cash rate unchanged," Stevens said.(IANS)