Audi working on new AQR design initiative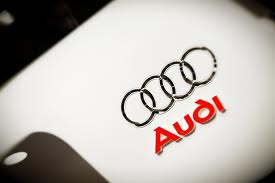 Premium automaker, Audi has announced the launch of new AQR design initiative in Germany and is now focusing on looking at stake purchases is several leading designing firms.
Audi is planning to make investments in the leading German design firms in order to boost its new design initiative. The auto maker is believed to be planning to acquire 49% stake in CSI Unternehmensgruppe, which has been in the field since 1995 and has clients like Mercedes Benz and Porsche. The Germany-based CSI has expertise in designing the exterior and interior modules of cars.
Audi is also believed to be investing in a 550 employee German firm PSW Automotive Engineering GmbH that works with BMW and Daimler. Audi might have agreed to purchase a 91% stake in PSW Automotive Engineering GmbH.
The head of Audi Design, Stefan Sielaff said, "We know that some people think our saloons look too alike and are well into a project to change that we will mainly do that with the proportions of those cars. And it will mean differences, say in the way the headlights meet up with the grille; the design details will be different."
Audi has faced criticism in recent times due to the simple uninspiring design of its cars. People see a lot of similarities between the 2011 and 2012 models. Common design features could be found in models released years apart and the company customers were urging Aud to look at an overhaul in designing. Following which the company launched the new AQR initiative that is being headed by Mr. Sielaff.