Audi A3 Sedan to be launched in India today
Submitted by Dalbir Sahota on Thu, 08/07/2014 - 13:23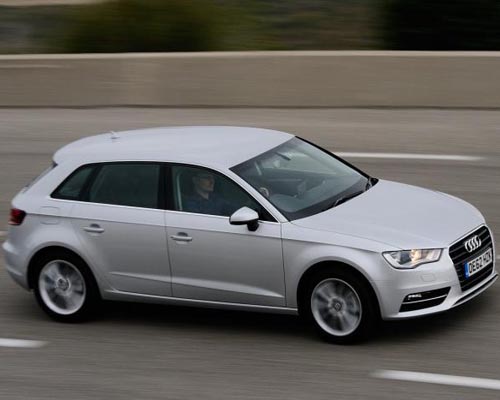 New Delhi - German luxury car maker Audi will launch the A3 Sedan in India today. The Audi A3 was first showcased in Auto Expo held in February this year.
The A3 is expected to be priced at around Rs 25 lakh, making it the cheapest luxury sedan in the country. The Audi A3 is expected to compete with the Mercedes A-class and B-class and BMW's 1-series.
The car maker is betting big on its upcoming sedan A3 to stretch its leadership in the Indian market and has started local production of the model from VW group firm Skoda's Aurangabad plant.
The A3 will be the first model from the Audi stable to be locally produced before being launched in India. Other models, such as sedans A6 and A4; SUVs Q5, Q7 and Q3 which are locally produced now were imported as completely built units (CBUs) at the time of launch.
Globally, Audi A3 has been a huge success and was voted 'World Car of the Year' in 2014 overcoming 23 other rivals. (PTI)