AT&T CEO speaks out on 'texting while driving' problem
Submitted by Darpana Kutty on Thu, 09/20/2012 - 21:13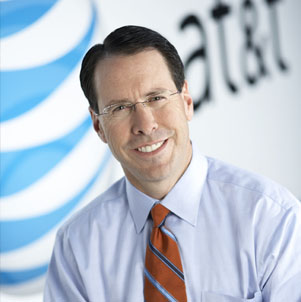 In what was yet another indication of AT&T's relentless and extensive efforts to raise public awareness on the problem of `texting while driving,' the top-notch carrier's CEO Randall Stephenson spoke out on the issue on Wednesday morning, at a New York conference which was attended by hundreds of leading investors, including Fortune 500 executives.
Despite the fact that the key subject-matter of the conference was `the state of the telecom business,' Stephenson used the platform for putting across a persuasive "please don't text and drive" request.
Although AT&T is neither the first nor the only carrier to draw attention to the `texting while driving' issue, Stephenson's recent request clearly reveals that, for the carrier, the message is starting right at the top.
In fact, the AT&T CEO has been talking about the issue quite a lot of late, bringing up the topic at investor conferences, AT&T's annual shareholder meeting in April, town halls and civic club meetings, and during his conversations with CEOs of other bigwig firms.
According to Stephenson, since smartphone - a product is sold by AT&T - is "being used inappropriately," it is expected of the carrier to involve itself actively in a public awareness campaign linked to the `texting while driving' behavior.
Meanwhile, hoping that AT&T's efforts "will make consumers aware," more so as the carrier has "invested quite a bit in messaging," Bill Windsor - the chief safety officer at Nationwide Insurance - said: "Law enforcement is the other step that's needed to curb behavior."