Ashok Leyland reports Q3 profit on one-time gains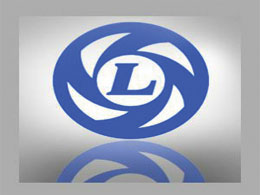 India's commercial vehicle maker Ashok Leyland Ltd has reported a year-on-year increase of around 11 per cent in net profit for the third-quarter of current fiscal, thanks to an exceptional gain.
The country's second-largest maker of trucks and buses said its net profit jumped to Rs 74 crore in the three months through December 2012, from Rs 67 crore in the corresponding period of the previous year.
However, net sales slipped 18 per cent from Rs 2,903.5 crore in the third quarter of last fiscal to Rs 2,380.5 crore in the same quarter of this fiscal.
Analysts had projected average net profit of Rs 13.7 crore for the three months under review, on projected revenues of Rs 2,464 crore.
The company enjoyed a one-time gain of Rs. 156.3 crore. Excluding this one-time gain, the company would have reported a loss of Rs 84 crore on a profit before tax level, from previous year's profit before tax of Rs 72 crore.
Commenting on the figures, Yaresh Kothari, senior research analyst at Centrum Broking, said that MHCV sales remained strained as industrial activity was yet to pick up.
Speaking on the topic, Kothari added, "While the near-term outlook from the MHCV industry remains challenging, due to slowdown in overall industrial activity, we expect volumes to recover in FY14 led by likely easing of interest rates by 25-50 basis points in FY 13."
In the after-hours trading, stock in Ashok Leyland slipped 2.4 per cent to Rs 24.40 a share on the Bombay Stock Exchange (BSE). In the last twelve months, the stock has shed 11.27 per cent.