Anti-allergic drug Allegra gets nod from US FDA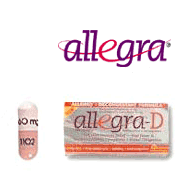 Dr Reddy's Laboratories is rejoicing at the moment, owing to the fact that it has finally received the long-awaited green- signal for releasing the version of Sanofi Aventis' anti-allergic drug, Allegra D-24. It is supposed to hit stores by first quarter 2011.
In the wait for the first mover advantage DRL boasts to be the only company which has rights for distributing the drug. The company received the nod recently, to be precise, the company last week sought an approval from the US FDA to market the generic version. As the current market trends say, the market size for this drug is around $200 million.
In lieu of the positive event, a spokesperson of DRL said, "We are moving forward with the launch activities of Allegra D-24.'' However, offering no clue of the exact timing of launch the spokesperson said it is in due course of its launch and just needs a signal to enter the market.