An all women musical groups enthrals people during Navratris in Rajkot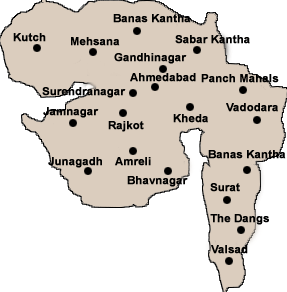 Rajkot, Sep. 23 : An all-women musical group is enthralling the local residents in Rajkot city during the ongoing nine-day Navratri festival with various renditions of folk and Bollywood songs.
The ''Hollywood Bollywood Orchestra'' is a 15 member-group who belong to different parts of the country. The musical group performs during the Navratri in various parts of the country.
"It feels good that there are all girls. Today. girls have risen to such a level. They are playing as professional artistes, because it is not easy to play such heavy instruments like drums and all. And I can challenge that our group is best amongst all the other groups," said Binal Prajapati, a singer in the orchestra.
The musical group has captivated attention of one and all Dandiya-dance lovers.
Thousands of girls and women on Tuesday danced on this group's tunes during the ongoing Navratri festivities. What made the festivities all the more fun for women was the fact that it did not have any men.
"We were a bit sceptical about this women orchestra, thinking how would they play. Today was the first day and it was nice, it seems all the nine days are going to be fun," said Nisha, a reveller.
Dandiya is an immensely popular traditional dance form of Gujaratis.
Navratri is a big occasion in Gujarat, where women and men dress up in traditional dresses and perform ''Dandiya'' or, stick dance to the tunes of the folk songs.
"Navratri," which literally means nine nights, is celebrated twice a year. Celebrated in the months of April-May and September-October, it lasts for nine days in honour of nine manifestations of Goddess Durga. (ANI)