Ahmadiyya convention sends out message of 'love for all, hatred for none' to the world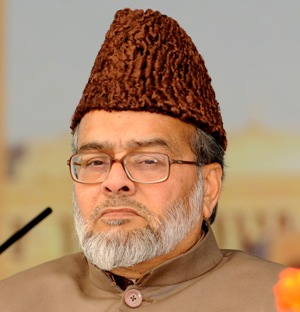 Qadian (Punjab), Dec 29 : The world-wide Ahmadiyya Muslim Jama'at has sent out a message of "Love for All, Hatred for None", to the world.
Addressing the inaugural session of the three-day annual convention being held in Qadian in Punjab''s Gurdaspur district here, Maulana Inam Ghouri, the chief secretary of the community in India, said that respecting all faiths and their founders is one of the core values of the community. It is these values that will promote mutual respect and interfaith harmony.
Earlier in the day, the inaugural session of the 121st Ahmadiyya Muslim Jama'at began with the hoisting of the `Liwaye Ahmadiyyat', the community's flag followed by recitation of verses from The Holy Quran.
People from 31 countries, including more than 5000 delegates from Pakistan, are participating in this convention.
The convention venue was filled with people of varied hues, cultures and nationalities.
The foundation of this convention was laid down by the founder of the Ahmadiyya Muslim Community Hadhrat Mirza Ghulam Ahmad Sahib.
The Ahmadiyya Muslims Jama'at is a community of vibrant people spread over 250 countries.
The Ahmadiyya Muslim community within Islam was founded in 1889. Its membership exceeds tens of millions, and it has its current headquarters in the United Kingdom. (ANI)