After Tamil Nadu, Karnataka and Andhra also decide not to release Vishwaroopam
Submitted by Jatin Malhotra on Fri, 01/25/2013 - 14:43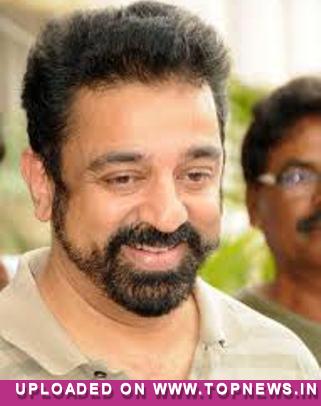 Chennai, Jan 25 : Veteran filmmaker Kamal Haasan has lashed back at attempts to ban his film in Tamil Nadu, calling efforts by some to label its contents anti-Muslim a form of cultural terrorism. The fans of the star would be disappointed, as there is little chance of his film being released in Karnataka and Andhra Pradesh as well.
The Madras High Court has put on hold the release of Haasan's new film "Vishwaroopam" until at least January 28, according to petitioner Mohammed Hanifa, who is coordinator for the Tamil Nadu Muslim Movements and Political Parties Confederation.
The film, a thriller, has been mired in controversy this week with protests by some Muslim groups over its alleged depiction of the community in a negative light. The Tamil Nadu government had suspended the film''s screening on Wednesday (January 23) and Haasan approached the courts on Thursday (January 24).
The 58-year-old Haasan, a veteran of more than 200 films, denied that his film was against Muslims.
"This type of cultural terrorism has been happening in India for quite some time, we call it cultural terrorism," said Haasan. "There are no arms or ammunition involved, it''s all a lot of press and stopping of films, disrespecting an artist or impeding his progress and profession."
Haasan explained that he recently reached out to those protesting the "film" in an unsuccessful effort to ease the tensions surrounding its release.
"I did that and they smiled and shook hands with me and said, ''You are our brother and we know it, and we would like to see the film.'' I showed them the film and they shook hands with me and walked out and lit the fire," shrugged Haasan.
A High Court judge put an order to postpone the film''s release up to January 28. The judge in the case is expected on Saturday (January 26) to review the film and render a decision on the ban.
The Tamil Nadu Muslim Movements and Political Parties Confederation believe the film should be banned.
Muslim groups said they will wait to see the judge''s verdict before deciding on the future course of action. (ANI)