Obama, Karzai play down US, Afghan differences
Submitted by Jamie Williamson on Thu, 05/13/2010 - 09:49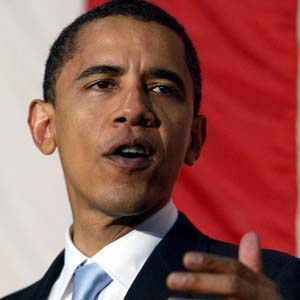 Washington, May 13 : President Barack Obama and his Afghanistan counterpart Hamid Karzai on Wednesday sought to play down differences on various issues between the two countries during a press conference at the White House after a bilateral meeting on Wednesday.
The highly choreographed joint news conference in the White House East Room saw Obama making a few allusions to the existence of corruption and drug trafficking in Afghanistan, but he added that "progress that has been made" to halt corrupt acts.
The two leaders painted a picture of an Afghan-American relationship that was cordial and full of shared goals.
"We are reaffirming our shared goal to disrupt, dismantle and defeat Al Qaeda and its extremist allies," Obama said.
With a smiling Mr. Karzai standing by his side, the New York Times quoted Obama, as saying: "With respect to perceived tensions between the U. S. government and the Afghan government, let me begin by saying a lot of them were simply overstated."
Obama said that he supported Karzai's efforts to reach out to some Taliban followers, adding that as long as they renounced their ties to Al Qaeda and extremism, the government could "reintegrate those individuals into Afghan society." (ANI)