Not enough room for IPL spectators in Dharamsala
Submitted by Rajiv Dhoot on Thu, 04/08/2010 - 07:23.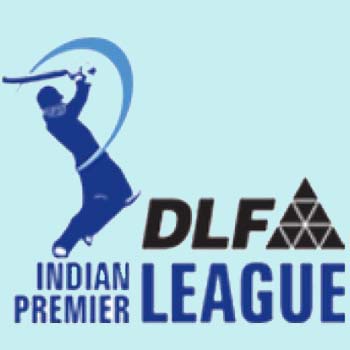 Dharamsala, April 8 - Around 20,000 cricket fans, most of them from outside, are expected for each of the two Indian Premier League (IPL) matches here this month, but they had better look for accommodation outside this small town.
Match organisers have booked most hotels for players, officials and mediapersons well in advance.
"We have somehow managed to book more than 500 rooms in and around the town for the players, officials, mediapersons and others associated with the IPL. But we are coordinating with the state government to provide good accommodation to the spectators too," Himachal Pradesh Cricket Association (HPCA) president Anurag Thakur told IANS.
He said around 20,000 spectators are expected to witness each of the matches April 16 and 18 at the picturesque HPCA stadium here.
"To accommodate foreign players, the Pavilion complex of the HPCA is under construction. We will manage to complete 32 luxurious rooms in two wood cottages near the stadium," said Thakur, the MP from Hamirpur in Himachal Pradesh.
"Initially, we were planning to construct 90 rooms, but due to time constraints we decided to construct 32 rooms only," he added.
He was sure that despite the absence of a five-star hotel in the town, the players' stay in huts made of imported wood would be a memorable one.
The HPCA stadium, about 250 km from Shimla, has a seating capacity of 20,000, besides separate practice areas, a club lounge, restaurant, bar and banquet hall.
The representatives of the hospitality industry admitted that the spectators might face problems in getting suitable accommodation.
The town has 56 registered hotels and guesthouses with a bed capacity of 1,100. Similarly, McLeodganj, eight kilometres from Dharamsala, has around 91 registered hotels with a capacity to accommodate 1,000 people.
"We are expecting 20,000 spectators for both the matches. We are advising the spectators to look for accommodation in nearby towns like Palampur, Kangra and Baijnath," HPCA spokesperson Sanjay Sharma said.
Himachal Pradesh Tourism Development Corporation (HPTDC) general manager Yogesh Behl said: "All the five HPTDC hotels in Dharamsala have been booked by the HPCA well in advance. But we still have rooms at our hotels in Palampur and Jawalaji."
"Our officials are advising cricket fans to get bookings at Palampur and Jawalaji as both the towns are located within a 40-km radius of the stadium. There is no problem of transportation even during odd hours. Moreover, at Palampur one could visit tea estates too," he said.
The HPCA Stadium, located at an altitude of 4,000 feet, will host a match between Kings XI Punjab and Deccan Chargers April 16. It would be a day and night match.
The second match, which will be played in the day, is between Chennai Super Kings and Kings XI Punjab April 18.
Chief Minister Prem Kumar Dhumal will be chief guest for the first match while the Dalai Lama will do the honours for the second match.
US News